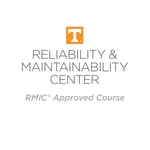 Regardless of whether your organization uses the term maintenance shutdown, turnaround, or outage (STO), the reality is that many groups struggle with their processes and procedures to optimize these activities,
minimize costs, and reduce the defects preventing timely process startup. Some outages are 3-6 months in duration occurring once every 5-6 years. Not all STO events are long outages. Some organizations perform minor outages
consisting of one to two days per line or process at a bi-monthly interval as an example.

Public course attendees receive:
1. Comprehensive 3 day Course Manual with useful tools and information
2. Benefits of an instructor-led course where attendees can ask questions and immediately get answers to them.
Who should attend?
STO planners and schedulers, Project engineers, Reliability engineers, Storeroom and logistics personnel, Materials coordinators
Managers and supervisors, Contractors and support personnel, Buying/purchasing groups.
Great pricing is available to bring this course privately to your site location. Contact us!
Our Instructors:
Many of our industry leading instructors have been both practitioners and instructors, not to mention are book authors on the subject of work execution management. All of our Instructors hold certifications in the Maintenance and Reliability Best Practices.
---
Options to consider
Are you 100% satisfied with your Maintenance Planning and Scheduling efforts?
If your organization is not reaching your expectations with your planning, scheduling, and coordination efforts, it's time for Coaching and Mentoring. Our Coach will work step-by-step with your organization to drive significant improvement. Contact us today to learn more.