Maintenance Leadership and Supervision Training Course
This three-day course will provide the attendees the knowledge and skills that managers and supervisors need to build successful and productive relationships with their direct reports, peers, and those above them. The course is designed for the experienced, as well as, entry-level manager of others with a desire to improve and polish their capabilities in Leadership and Supervision. Poor management creates a host of issues for companies which include lower productivity, poor morale and higher turnover rates in an economic climate where skilled people are increasing difficult to find much less hire and retain. In addition to building a strong and vibrant workplace, the course demonstrates the leadership and supervision skills necessary to help drive the change required to sustain corporate initiatives. Recognize that 80% of change is really changing the behaviors of the people in the organization.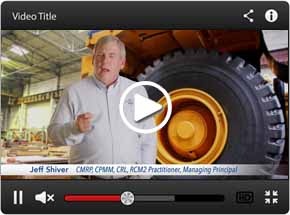 Who should attend:
Organizational personnel who are accountable for implementing proactive change, to include maintenance managers and supervisors, operations managers and supervisors, and materials and storeroom managers.