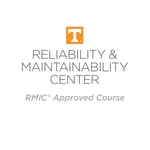 Our three (3) day comprehensive Maintenance Planning and Scheduling course provides a combination of classroom education with hands-on exercises. For organizations that have the Maintenance Planner Scheduler function, we find that less than 10% are utilized effectively. Our course is designed to ensure that attendees fully understand the Planner Scheduler role(s) along with expectations of the supporting roles such as the Maintenance Supervisor, and the Production Supervisor. The course focuses on the benefits, roles and responsibilities, craft efficiencies, elimination of avoidable delays, partnerships, processes, job planning, the materials management and operations interfaces, scheduling, and coordination plus much more. Attendees will be able to take their classroom experiences and immediately apply them on returning to the site.

Public course attendees receive:
1. Comprehensive 3 day Course Manual with useful tools and information
2. Benefits of an instructor-led course where attendees can ask questions and immediately get answers to them.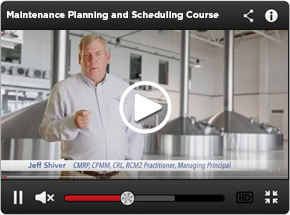 Who should attend?
Maintenance Planner Schedulers, Maintenance Supervisors and Coordinators, and Team Leads. From a partnership perspective: Operations Schedulers and Supervisors, Maintenance and Operations Management, Plant Managers, Purchasing Managers and Buyers, Storeroom personnel as these individuals often PREVENT effective Planning and Scheduling.
Great pricing is available to bring this course privately to your site location. Contact us!
Our Instructors:
Many of our industry leading instructors have been both practitioners and instructors, not to mention are book authors on the subject of work execution management. All of our Instructors hold certifications in the Maintenance and Reliability Best Practices.
---
Options to consider
Are you 100% satisfied with your Maintenance Planning and Scheduling efforts?
If your organization is not reaching your expectations with your planning, scheduling, and coordination efforts, it's time for Coaching and Mentoring. Our Coach will work step-by-step with your organization to drive significant improvement. Contact us today to learn more.